Traded Pairs:
Check vendor account,
Timeframe:
Any,
Cost:

$269
,
Licensing:
1 live account,
NFA/FIFO Support:
Unknown,
Refund Period:
60 days,
Trader's Sun Website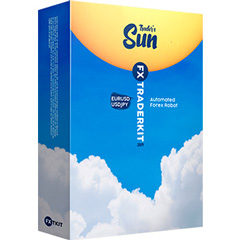 Strategy: The strategy of Trader's Sun can not be determined , when we figure it out this will be added.
Performance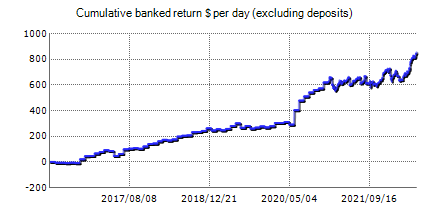 Here is an account but it's not from the vendor of Trader's Sun, at least it's something to follow. Don't forget FXblue.com is no Myfxbook.com, so there is no guarantee these results are real.
No customer accounts of Trader's Sun could be found.
The Good & The Bad

The Good
60 day refund policy
$269 cost is affordable
The Bad
Vendor has no verified Myfxbook.com accounts
Trader's Sun Review
Trader's Sun Forex Robot is a 100% fully automated trading algorithm for MT4. The strategy of the EA, embodied in the algorithm, is based on determining support and resistance levels, as well as identifying the behaviour and direction of the Market's movement, in order to assess the strength of the movement impulse and the probability of its continuation. Trading from levels is clearly formalized and supported by fundamental factors. On average a profitable/loss-making transaction is 38-33 points, and the average transaction duration is 200 minutes. Also, the EA has a smart Money Management.
Trader's Sun is aimed at both beginners and more experienced conservative traders and investors, who adequately assess the risks of Forex trading.
The EA does NOT use:
Martingale
Averaging
Hedging
You get:
1 lifetime license
User Manual
Free updates
24/7 friendly support