Details
Currency Pairs:
EURUSD, GBPUSD, USDCHF, AUDUSD, EURGBP, USDCAD, USDJPY, NZDUSD, AUDNZD, EURJPY ,
Timeframe:
Any ,
Price:

$37/month
,
License:
1 live account,
NFA compliance:
Unknown,
Refund policy:
60 days,
Forex Pip Dragon Website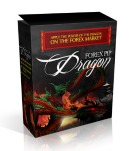 Strategy: The strategy of Forex Pip Dragon is not known as of yet, when we figure it out this will be changed.
Performance


This isn't an official vendor account of Forex Pip Dragon, but at least it's something. Don't forget FXblue.com is not a legitimate 3rd party verification site, so there is no promise these results are evenlegit.
Start date: March 27, 2011
No customer accounts of Forex Pip Dragon could be found.
Pros & Cons

Pros
60 day refund period
$37/month reasonable price tag
Cons
No official vendor account on Myfxbook
$199 price tag is quite high!
Forex Pip Dragon Review

Unfortunately we don't have an abundant amount of information on Forex Pip Dragon to be able to endorse it. While there is a small chance it could be a rare find, if it were I'm sure we would know about it by now.
We haven't classified this as a scam yet. Do you have experience with Forex Pip Dragon then go ahead and select a score and write a review with your findings.