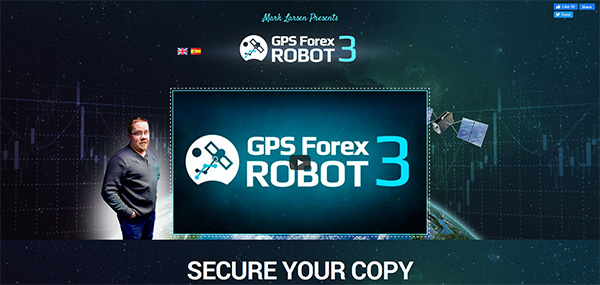 Price: $149 one time fee with 60 day money back guarantee
Currency Pairs: EURUSD
Strategy: Scalper
Mark claims this is not a scalper, but his account says otherwise. Every single trade is 2 pip TP and 90pip SL. If the 90 pip SL is hit then it will open the next trade with a 7x lot multiplier and also multiply the TP by the same amount. I would imagine the SL is also multiplied, which could get your account in serious trouble at that point. If average win of 2 pips is not a scalper, then I don't know what world we are living in. This is the kind of strategy that would perform well in demo accounts where spreads and slippage and liquidity are basically non-factors, which means trying to find a broker with good conditions for this GPS forex robot is going to be a real task, if not impossible.
Also of importance, its only only traded 14 times in 2020 as of June 16th. That is roughly 2 trades per month doing 2 pips each.
Gps Forex Robot is developed by Mark Larsen, an avid Forex Robot reviewer with many videos and websites around the net.
If real user reviews of the Gps Forex Robot are what you are looking for, then check the comments below. They are real customer experiences with this product. If there are no comments, then be sure to come back frequently and check for updates as our review and discussion of this product continues to grow.
If you have experience with the Gps Forex Robot, or know something people might find important please feel free to share in a comment below. It may help someone save or make a lot of money so don't hold back.
Final Thoughts On GPS Forex Robot
There are a million forex robots out there that trade a very similar style scalping very small profits with massive stop loss. This one in particular is of the extreme with a 90:2 risk:reward ratio which from my experience just can't be profitable in this day and age. You may get lucky and have a hot streak for a few weeks but one of two things will ultimately happen. You will hit the SL or worse blow your account, or you won't even find a broker that will make this thing profitable. I would lean towards the later as scalping forex in 2020 is near impossible, and even if you are successful your broker will catch on and start playing tricks with you. I suspect Mark is getting away with it at FX Choice to help lure people into that broker as inevitably they will copy his broker, so it would be in their best interest to keep his accounts showing great profit. This is just pure speculation on my part, but I have seen crazier things in this industry.