Details
Currency Pairs:
GBPCAD, GBPCHF ,
Timeframe:
M15,
Price:

$375 and $60 yearly after first year
,
License:
1 live account,
NFA compliance:
Unknown,
Refund policy:
60 days,
NomarkBOT Website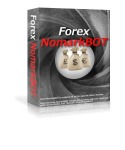 Strategy: The trading style of NomarkBOT can not be determined at this time, when we learn what it is this will be changed.
Performance


Here is an account but it's not from the vendor of NomarkBOT, it's better than nothing. Remember FXblue.com is not a legitimate 3rd party verification site, so there is no guarantee these results are legit.
Demo broker: FinFX
Start date: July 13, 2011
No customer accounts of NomarkBOT could be found.
Pros & Cons

Pros
It has a 60 day money back guarantee refund policy.
$149 reasonable price tag
Cons
No official vendor account on Myfxbook
$375 and $60 yearly after first year price tag is quite high!
NomarkBOT Review

NomarkBOT is an expensive forex robot, that doesn't have a lot of results to defend risking the money to buy it, but more importantly the money to gamble with it. I can't recommend this robot just yet.
This isn't considered a full blown scam just yet. If you have tried NomarkBOT then go ahead and give a rating and post a review with your findings.