Traded Pairs:
Check vendor account,
Timeframe:
Any,
Cost:

$260
,
Licensing:
1 live account,
NFA/FIFO Support:
Unknown,
Refund Period:
60 days,
XFXea Website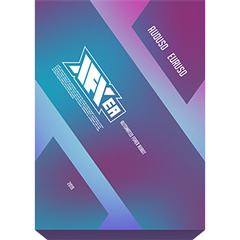 Strategy: XFXea uses a martingale sort of approach where it will trade EURUSD at 0.10 lots for example, and if it loses 2 or 3 trades in a row then it will double the lots up to 0.20. If those 2 or 3 trades lose as well then it will double that up to 0.40. This is as far as I have seen it go based on the results, so not sure if it will multiply a 4th or 5th time or just cut its losses after the 3rd multiplication. It only trades EURUSD and AUDUSD with an average win of 32 pips and average loss of 42 pips. Trades are open for a relatively long time of 3 days on average, which would lead you to believe the entries are not great considering they are only trying to get 32 pips average. Max drawdown has been 53% based on the account at myfxbook and averages 0.5 trades per day based on 2 years worth of results.
Performance
No customer accounts of XFXea could be found.
The Good & The Bad

The Good
60 day refund policy
$260 cost is affordable
The Bad
Track record not verified on myfxbook
Uses Martingale
Conclusion:
XFX EA is certainly no holy grail as it offers nothing unique and is basically just riding in the coat tails of some decent 2 year performance. I don't think most people will have the stomach to trade this style with accounts big enough to make it worth while as its an aggressive approach. This is assuming the results are real considering the track record is not currently verified on myfxbook, but I know they have had issues with this in the past so I will not make that a make or break red flag. Honestly though, there are better EAs out there that can do the same thing and offer much more.